Residents Portal
Local Restaurant Suggestions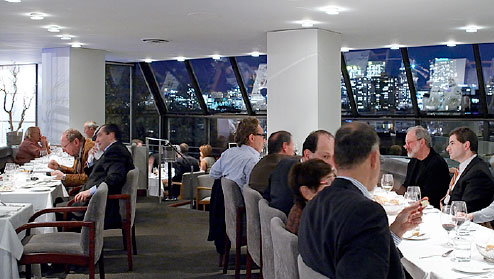 Scaramouche
One Benvenuto Place
Scaramouche has long been celebrated by customers and critics for its unwavering commitment to making each dining experience a memorable one. Chef/owner Keith Froggett's sophisticated cuisine is presented simply with care and attention to detail. The service underscores that philosophy: unobtrusive and respectful. The restaurant affords a stunning nighttime vista of the downtown Toronto skyline. These components and more make Scaramouche the singular destination it is. And the reason that the restaurant is consistently ranked as one of the city's best for more than three decades.
scaramoucherestaurant.com
---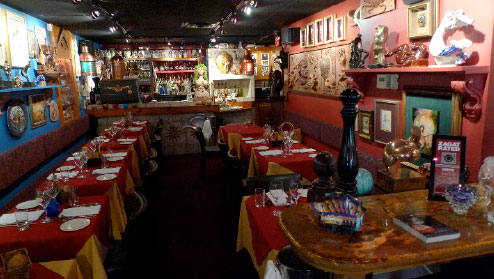 Joso's
202 Davenport Road
Owned and operated by Leo and Shirley Spralja and founded by Joso Spralja in the 1960's, Joso's restaurant has achieved continuous success of over 36 years in business and is considered a landmark of the Toronto hospitality scene. It is truly a unique dining experience which transports guests to the warmth and beauty of the stunning Dalmatian coast. An all encompassing, sensual journey… guests are lured into a collection of Joso's lifelong artistic expressions. A feast for the eyes, ears and mouth, one finds themselves surrounded by voluptuous female forms, Adriatic Sea motifs and a multitude of gold and bejeweled trinkets on every wall, shelf and corner.
josos.com
---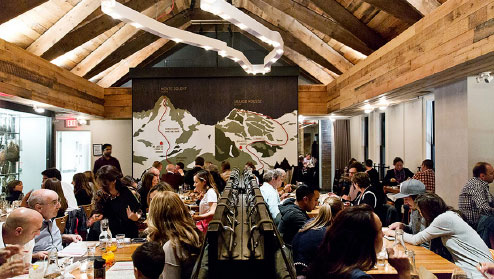 Terroni
1095 Yonge St.
Opened in December of 2011, Terroni Price is our uptown jewel. Located in the heart of Rosedale, above our own Bar Centrale, Price occupies two upper floors offering a myriad of dining options. If you're looking for a spot for a lunch meeting, or catching up with a group of friends, or date night – we have you covered. Pick a cozy booth near a fireplace for family pizza night or a spot at our bustling bar with a cocktail and your favourite book. And we haven't even mentioned our rooftop patio which boasts one of the most breathtaking views of our skyline. If you're looking to entertain larger groups, we have some semi private and private spaces available for booking.
terroni.com